Bottle Depot
The Olds Bottle Depot has been operating as a part of Accredited Supports since 1987. All profits generated from the Bottle Depot go towards providing services to people in the community. Our Bottle Depot offers a bright, attractive, efficient and enclosed area to bring your bottles.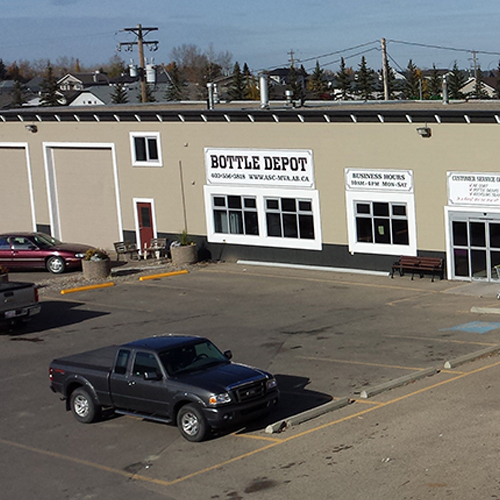 Hours
The Olds Bottle Depot is open Monday to Saturday (10am-4 pm). Drop off is also available during the listed times. Please refer and follow all signage posted at the bottle depot. Further information can be obtained by calling the Olds Bottle Depot at 403-556-3818 during business hours.
Contact
Address: 4318 – 50 Avenue, Olds
Phone: 403-556-3818
Our Aim
To save customers time and make it easier to recycle your refundable containers.
✔ We sort
✔ Drop off and go
✔ Bottle Drives
✔ Recycling Trailer
We are currently paying:
$.10 – 1L and Under
$.25 – Over 1 L
The Olds Bottle Depot is a member of the Alberta Bottle Depot Association and the Recycling Council of Alberta.